Real Madrid midfielder Luka Modric has tested negative for COVID-19, following the positive test of his Croatia teammate, Domagoj Vida.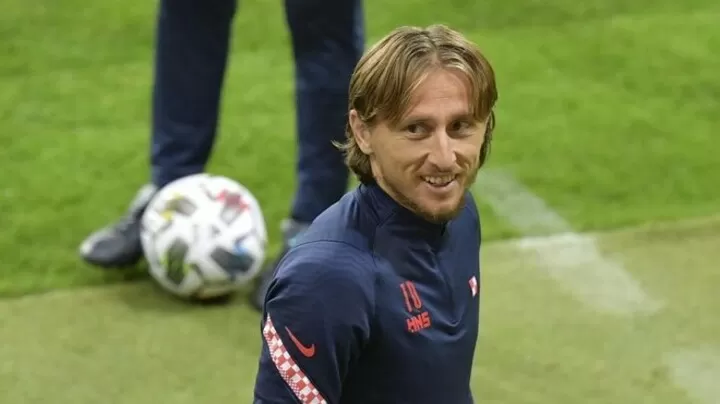 There was plenty of fear in the Spanish capital that Modric would end up testing positive, after having taken a photo with Vida the day before Croatia's match against Turkey last Wednesday. The defender ended up playing the first half before being informed that he has had a positive result.
The tests done by the Croatia squad did reveal that Inter midfielder Marcelo Brozovic and a member of the coaching team are also carrying the virus. Croatia will take on Sweden on Saturday night in the Nations League.
"After a positive coronavirus test by national team member Domagoj Vida on Wednesday in Istanbul, the Croatian national team performed additional tests before the match against Sweden on Saturday," the Croatian Football Federation's statement read.
"The results of the test showed two positive findings, one by national team member Marcel Brozovic and one by a national team staff member, which is probably a positive finding due to prior infection [prolonged positivity]. Both were immediately isolated from the other members of the national team."
Three Real Madrid players in isolation
Luckily for Real Madrid, Modric's negative test means that he will not have to follow in the footsteps of Eden Hazard, Casemiro and Eder Militao, who have all been in isolation after testing positive for COVID-19
Join our WhatsApp Group