After being encouraged to leave Barcelona in the summer, Ivan Rakitic has settled into his second spell with Sevilla, yet on the topic of the Blaugrana the Croatian playmaker has made clear that as far as he could tell Lionel Messi and Antoine Griezmann actually got along well.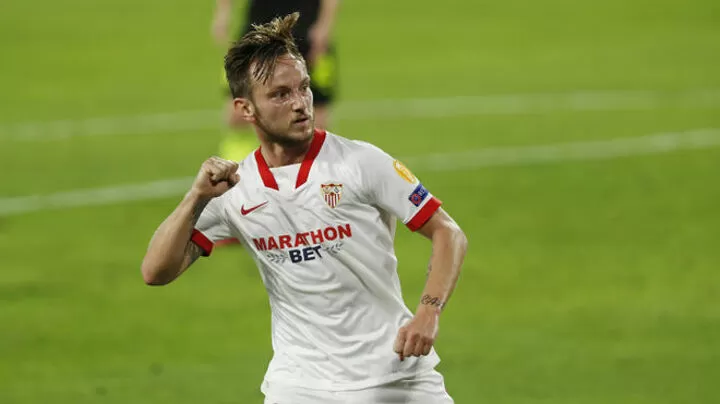 That is far from the narrative that has been painted over the last 12 months, especially as the French forward has struggled to settle into a central position within Los Cules' formation.
"From what I saw, Messi and Griezmann got along very well," Rakitic explained in an interview with Canal Sur Radio.
"I got along really well with them, the pair drink mate together and spend a lot of time in the dressing room together.
"If they start to score goals, nobody will say anything anymore; it's the requirement placed upon great teams. I don't have any concerns because they are both spectacular guys."
Having made a homecoming of sorts in re-signing for Sevilla in the summer, Rakitic has admitted he needs time to readjust to life in the Andalusian city.
"I'm going to be judged by what I do on the pitch," he added.
"It's normal that I need a little time to adjust; Barcelona isn't the same as Sevilla.
"They play differently, we are very competitive, but I understand I have to build rhythm and understand my teammates. Every day that goes by we are improving and the last two weeks have been very important for me."
There were some concerns about Rakitic's age and production levels back at Sevilla, especially given how his box-to-box style was remembered by fans of the Spanish club, yet the player himself doesn't feel his body is showing any signs of wear.
"I feel just like a kid," he confirmed.
"I feel great, muscle injuries don't affect me, I take very good care of myself.
"My decision to retire from the [Croatian] national team helps that; it's good for me to be able to focus on Sevilla 100 percent."
Join our WhatsApp Group