Napoli striker Victor Osimhen was one of the three Super Eagles players on media duties on Thursday morning in Benin City and spoke about the possibility of breaking Nigeria's all-time scoring record held by the late Rashidi Yekini.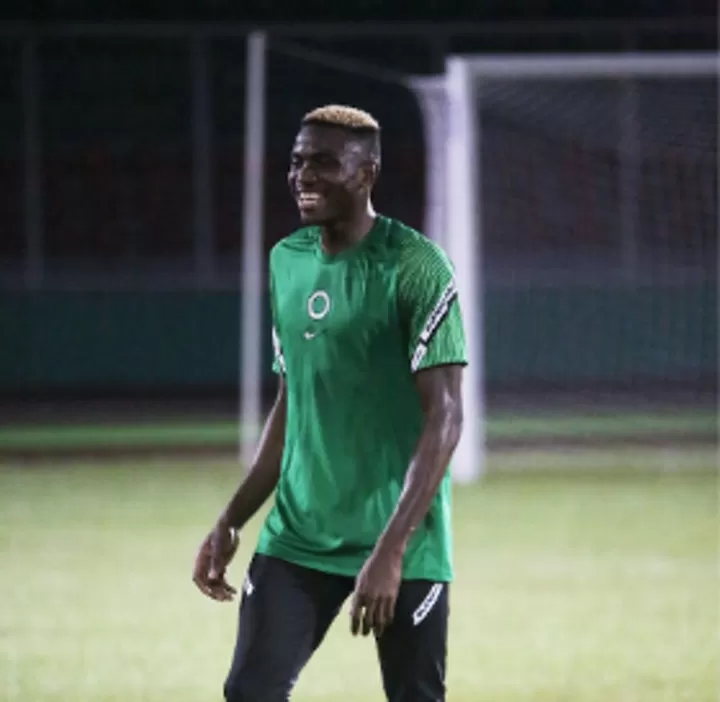 A two-time World Cupper, Yekini first became Nigeria's record goalscorer in history when he scored a brace in a World Cup qualifier against Algeria in July 1993, taking his tally to 23 goals and overtaking the living legend Segun Odegbami.
The former Vitória Setúbal  goal machine netted his record-extending 37th international goal and his last in Super Eagles colours in a 2-2 draw with Jamaica in a pre-World Cup friendly  twenty two years ago, in February 1998.
Osimhen stressed that it would be difficult for him to step into the shoes of the legendary Nigerian striker who scored goals aplenty for his European clubs and national team during his playing career.
"I've always said it for me to fill in the shoes of a legend, the late Rashidi Yekini, is kind of heavy for me but I think I'm on the right path towards this direction," Osimhen told reporters, including allnigeriasoccer.
com.
"If I'm injury free I can achieve this but it's never going to be easy and of course with the confidence the coach has in me and the fans also support me I think it's achievable.
"For now I want to keep on helping the team, keep on doing well with my club and I'm really looking forward to achieving this feat but it's never going to be easy.
"Compared to what he has done for the national team and he's made a name for himself all over the world, it's a huge step for me.
"By the special grace of God I'm going to achieve this feat and also pass it".
While it has taken Osimhen eight games to score his four international goals to date, 1994 AFCON winner Yekini had to wait until his 12th international match before netting his fourth Super Eagle goal.
Join our WhatsApp Group